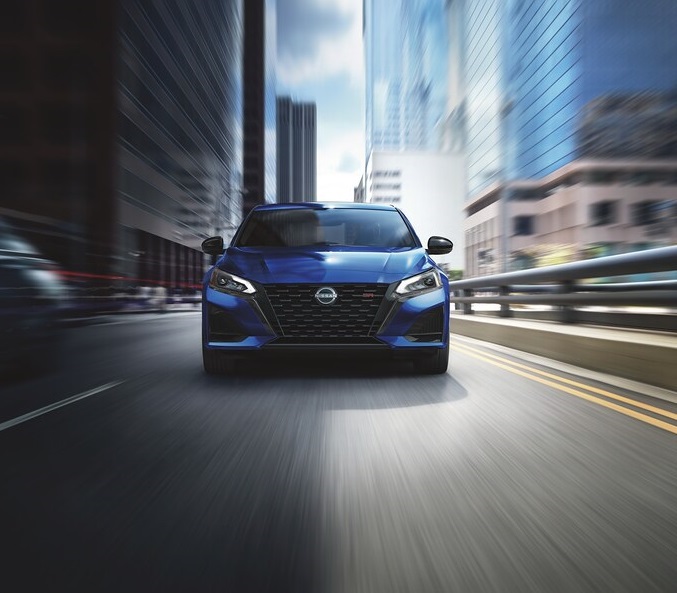 Are you thinking about getting out of your current vehicle and upgrading to a family-friendly SUV or workhorse pickup truck? Trading in your vehicle at KH Nissan is the way to go. When you bring your trade-in to our dealership in Summit, Mississippi, you'll work with professionals who can get you top dollar for your vehicle and put the value toward a new Nissan TITAN, a pre-owned Pathfinder, or whatever you have your eye on.
If you're not sure whether you should sell your vehicle yourself or trade it in at KH Nissan, here are a few quick things to consider.

Trading in is easy
First and foremost, trading your vehicle in at KH Nissan saves you a lot of time. If you sell your vehicle on your own, you'll need to take the time to list it, make sure all the details are correct, and wait for the right buyer to come along. It's entirely possible that you could go through several potential buyers only to have them back out at the last second, leaving you on the hook with your old vehicle for even longer.
But trading in at KH Nissan can be a one-day, end-to-end process. Most of our customers go through the entire process in as little as a few hours, meaning you won't need to waste any more of your valuable time than what's absolutely necessary. Bring your car in and we'll evaluate it, give you an offer based on market value, and we'll handle the paperwork. No fuss, no muss. In, out, and back on the road in a newer vehicle you'll love.

The best choice if you're upgrading
Chances are good that if you're trading in your current vehicle, it's because you want to get a new car, truck, or SUV. When you sell a vehicle on your own, there's no guarantee that you'll find a buyer quickly. That means you're either continuing to drive your vehicle and add miles to it or you're floating two car payments until you can get rid of your old ride.
This again is where trading in streamlines the whole process. When we take your trade-in, we'll pay off any remaining balance on your current vehicle. If you owe money on it, we can make that part of your new auto loan.
And if you have value in the vehicle, which is more likely, we can apply that to the cost of a new or pre-owned vehicle on our lot. That knocks the price down, lowering your payments or allowing you to upgrade to a higher trim level. Another advantage of taking this route is that by lowering the price of the vehicle, you can lower your sales tax payment.

So many options to choose from
If you're on the fence about trading your vehicle in, take comfort in the fact that now is a great time to shop for a new vehicle. You have so many excellent choices at KH Nissan, ranging from the stylish and affordable Versa and Altima to the rugged and powerful Frontier and TITAN to the versatile and capable Rogue and Armada.
Not sure you have the budget for a new vehicle? That's also not a problem, because we have a huge selection of high-quality pre-owned vehicles from Nissan and many of today's most popular brands. And because we have such rigorous standards for the vehicles we buy and take on trade, you can count on long-lasting quality for years and miles to come.
Ready to make a change for the better?
Contact the sales department at KH

Nissan

in

Summit

,

Mississippi

, and let's get started!
1158 Highway 51-98
Summit
MS
39666
Sales
Hours
Monday

8:00am - 5:30pm

Tuesday

8:00am - 5:30pm

Wednesday

8:00am - 5:30pm

Thursday

8:00am - 5:30pm

Friday

8:00am - 5:30pm

Saturday

9:00am - 2:00pm

Sunday

Closed
1158 Highway 51-98
Summit
MS
39666
Service
Hours
Monday

7:30am - 5:00pm

Tuesday

7:30am - 5:00pm

Wednesday

7:30am - 5:00pm

Thursday

7:30am - 5:00pm

Friday

7:30am - 5:00pm

Saturday

Closed

Sunday

Closed
1158 Highway 51-98
Summit
MS
39666
Parts
Hours
Monday

7:30am - 5:00pm

Tuesday

7:30am - 5:00pm

Wednesday

7:30am - 5:00pm

Thursday

7:30am - 5:00pm

Friday

7:30am - 5:00pm

Saturday

Closed

Sunday

Closed